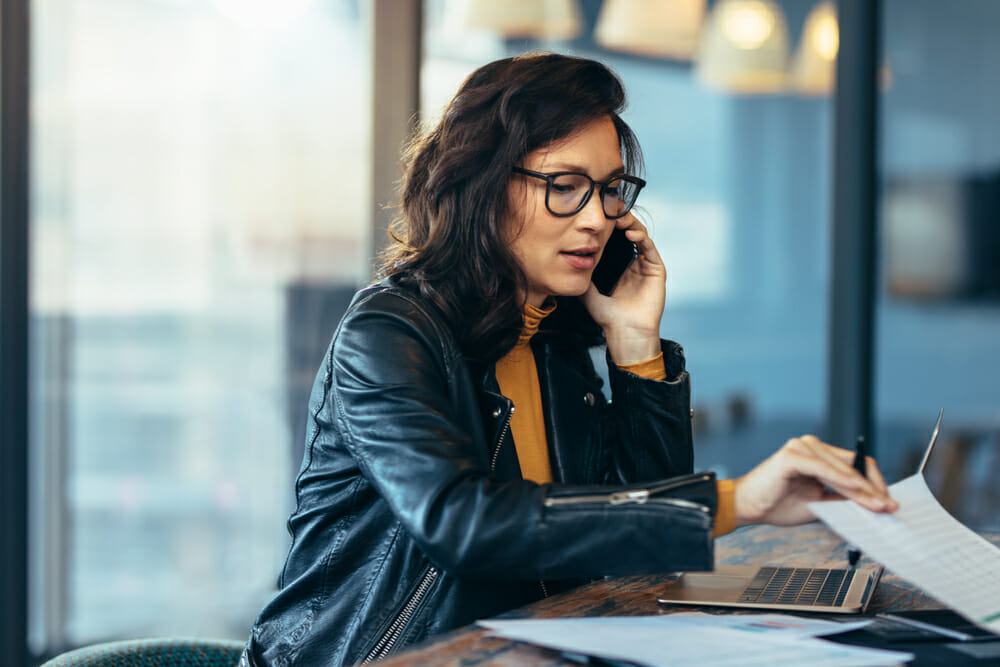 Why More Companies Are Outsourcing Key HR Functions
Jaime Klein | AUG 26, 2022
More HR professionals are outsourcing key tasks, according to HR Dive's Identity of HR Survey. The uptick is touching everything from total rewards to executive recruitment, payroll processing, and talent acquisition. The only category with a slight decline was DEIB, which is plenty disheartening. 
As veterans in the fractional work space (Inspire is celebrating 15 years this year!), we have some input on why more HR leaders are looking for some external help now, and some of the ways fractional and interim expertise address the core challenges of this unique moment in time – you know, like how you're staring down a recession, but still struggling to bring on talent? 
Why are more HR pros outsourcing?
The increase in outsourcing is certainly influenced by the talent shortage affecting every industry. ManpowerGroup reports that talent shortages are at a 16-year high and 75% of employers report having difficulty finding the employees they need. This struggle impacts finance, operations, marketing, and every other department. HR is no exception. 
There's more to the rising demand for interim and fractional talent though. 
The growing need for fractional and interim talent
No matter the market, HR leaders who turn to Inspire for Interim or Dedicated Experts do so for multiple reasons. And in each of these cases, the need has grown substantially since the beginning of the pandemic.
Maintaining an elastic approach in uncertain times
.
Companies like Tesla, Walmart, and Microsoft have already conducted significant layoffs. And you can see the current state of layoffs among startups by month, quarter, or industry on layofftracker.fyi. 
But others, especially smaller employers, are worried about jumping the gun on such a move. The LA Times recently shared the story of Patrick DePula, owner of multiple pizza shops. His sales are down by 7%, but he's hoping to avoid layoffs across his 180-person workforce. The war for talent and difficulty to staff back up following widespread layoffs at the beginning of the pandemic have made him think twice about losing any of his team members. 
We're hearing the same sentiment from many Fortune 500 and high-growth companies, too. Hiring freezes are a common option, but they leave teams with hundreds of open roles. That adds up to a lot of work not getting done. 
And where does this uncertainty leave scaling companies in growth mode? In this market, it's more risky to commit to full-speed staffing up, but hitting the pause button on business growth isn't the answer, either. 
Fractional talent mitigates the effects of these staffing decisions. Whether it's filling in a gap created by layoffs, getting the company back up to speed when recovering from an economic downturn, or buying time to avoid hiring too quickly, interim and dedicated experts can be a stabilizing force in a volatile market. 
Getting everything done. 
Think about how much more work has been heaped onto talent acquisition pros this year. And how rising inflation and higher salary demands have impacted the workload for total rewards employees. Plus, hiring freezes leave teams without the support they need across the company. Given all of these new demands, who is taking care of the routine day-to-day?  
You can't just expect the team to stretch and cover the additional workload, considering employee burnout is already a major concern. Nearly 60% of employees report experiencing negative impacts of work-related stress, including lack of interest, motivation, or energy, and lack of effort at work. And according to research in Harvard Business Review, when employees are asked about what aspects of work undermine their mental health and well-being, they often cite the feeling of always being on call and unreasonable workload. 
In order to promote well-being, boost engagement, and provide employees with the flexibility they need (and have come to expect over the last several years), leaders are calling in reinforcements to keep up with a growing workload.   
Keeping the business moving when a key team member is on leave. 
Given the widespread talent shortage, this is a particularly hard time for a team to accommodate a leave of absence. However, that doesn't mean leaves won't or shouldn't happen. 
Generous parental leave benefits are becoming more of a recruitment and retention tool. Close to 500 companies, including TheSkimm, Bank of America, and Adobe have recently signed onto a public database that features details around what the companies offer for paid parental leave, fertility leave and adoption options, and any transition back to work plans. They're touting these benefits. 
And as we all lived and witnessed during the pandemic, other leaves of absence are important for employees' well-being, too, including caring for an aging parent, sabbaticals, and overdue periods of rest. 
Leading companies are not restricting leave benefits. Instead, the most strategic leaders are plugging the critical gaps while employees are away and building a path for a smooth re-entry when they return. 
Contributing specific skills or expertise. 
Since the start of the pandemic we've seen a rapid switch to remote working, staff reductions, architecting hybrid environments, talent shortages, rethinking workplace safety, overhauling total rewards packages, and more. It's a lot. And it's new. Everything in HR has been elevated to mission-critical and savvy HR leaders know when they need help from an expert. 
Bonus: the right expert upskills the team members around them to leave a lasting impact. 
Keeping a strategic eye on future opportunities and challenges.
What's next in the future of work? How can you be prepared to scoop up the next automation opportunity before it becomes mainstream, or mitigate the disruption of an environmental disaster near one of your global facilities?
We're impressed everyday by our clients – HR leaders at top national and international companies – who are keeping their fingers on the pulse not just of what's happening now, but what's happening next. They're welcoming our input – a collective of 30+ senior HR brains – while they're giving themselves the space to ask the big questions, to network, and to learn. Now more than ever,the status quo isn't enough.  
I wasn't surprised to read the headline in HR Dive about the uptick in outsourcing. In this climate especially, HR leaders can't be everything to everyone. And for those who don't want to sacrifice one of their important priorities, they're bringing in external help to make it all possible.