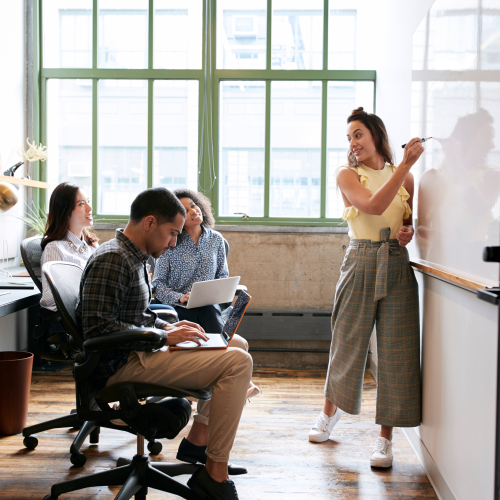 Interim benefits specialist manages open enrollment while full-time employee on parental leave
JUN 23, 2022
When a financial services firm had a key member of their benefits team planning an extended leave of absence, and it happened to coincide with open enrollment season, the HR leader knew immediately that the gap would be incredibly disruptive to the entire company. She turned to Inspire to provide the specific experience they needed and also to relieve team members from having to assume the additional work on top of their responsibilities.  
Total Rewards with Inspire
We introduced an Inspire Expert with decades of experience in benefits, strategy, employee relations, recruitment, policy development, and operations. The Expert also had extensive experience in financial services, making them a unique match.   
They focused on creating a smooth open enrollment process, while formalizing best practices for long term impact during the migration to a new HR tech system. The Inspire Expert worked with the firm for 4 months while the full-time employee was on parental leave, seamlessly executing core functions, including:
Directed open enrollment for the multi-affiliate organization.

Managed the transition of all benefits-related materials and processes during the department's move to a new HR digital platform.

Served as liaison for employees and management for all questions regarding benefits offerings.

Managed benefits vendor relationships.

Assisted with other leaves of absence (LOAs) by addressing key interim gaps related to 401(k) and supplemental benefits.
Outcome:
The company successfully avoided costly disruptions to their business and proceeded with an effective open enrollment period. The Inspire Expert was quickly identified as an asset for their broad knowledge across HR functions. The HR chief of staff pulled the Expert into additional projects throughout the engagement to leverage their expertise and skill as widely as possible during the engagement.