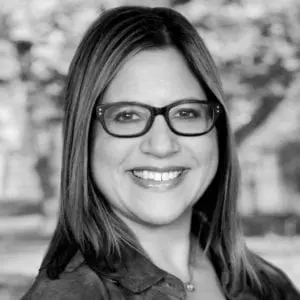 HR Business Partner
Fractional work makes me whole for
Time with family, health and wellness pursuits.
Beth Brickel
Beth Brickel has worked as a strategic HR business partner and change management leader in Fortune 50 global corporations since 1998. As a trusted advisor to senior leaders and executives, Beth's experience includes managing complicated challenges in talent development and management as well as organization design and effectiveness.
Prior to consulting, Beth was at PepsiCo where she held HRBP and change management roles. As the HR leader for Global Finance, she created a custom executive education program for finance with the University of Chicago Booth School. In her role as VP-Change Management, she spearheaded change management strategies, frameworks and methods globally as PepsiCo implemented an operating model shift.
Prior to PepsiCo, Beth worked at GE Capital in various HR leadership roles including: HR leader, Global Media and Communications; Organization and Talent Development Leader for Corporate Financial Services; and HR Leader for Finance, Equity, HR Operations and Regulatory for GE Capital Americas. During her tenure at GE, Beth managed reorganizations, process improvement and compliance initiatives and leadership training. Prior to joining GE, Beth spent several years at the Advisory Board, American Management Systems and Cvent.
Beth holds an M.B.A. from the University of Maryland and received a B.A. in Industrial Psychology from the University of Pennsylvania. She is Cambria/Inside Edge executive coaching certified, Wharton Executive Education coaching certified and a certified Hogan Assessment facilitator. Beth is a member of the Society of Human Resource Management.
Is your HR team stretched to its limits?
We're the flexible resource that makes a lasting difference.
Contact Us