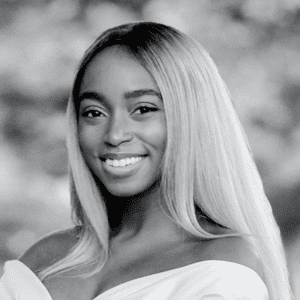 Talent Management
Fractional work makes me whole for
Contributing to my community through public service and philanthropy. I love taking ballet and salsa classes, cooking, and playing video games.

Meet Brittany
Brittany Hale
Brittany S. Hale is an attorney who has worked in company culture, talent management and organizational effectiveness since 2017. Her experience includes designing diversity, equity, inclusion + belonging strategy across all functions, independent investigations, communications that engage across generations, equity audits, and aligning organizational values at each level of operations.
Most recently, working with clients in arts + entertainment, government, the nonprofit sector, and startup organizations as Company Culture Architect, Brittany developed a comprehensive people operations strategy with a curative discipline policy that resulted in a savings of $400,000 and introduced onboarding practices that improved retention by 21%. Brittany also implemented a remote employee development program that led to a 16% increase in employee engagement.
Brittany formerly worked as a litigation consultant for Brooks, Berne & Herndon. Prior to that, she served as in-house legal counsel for Liberty Mutual Insurance and as a securities litigation analyst at Bloomberg LP where she developed legal marketing strategies for several organizations. Brittany has legally represented several companies in court, including a Fortune 500 company, with a 100% trial success rate in superior and appellate courts.
Brittany holds a Juris Doctor from Boston University. She received her B.A. with a concentration in Political Science and Spanish with honors from Rutgers University-Newark's Honors College. Brittany is an Executive Director of the first municipal Social Justice Commission in New Jersey. She is an Executive Committee Member of the New Jersey Human Relations Council, President of the Rahway Board of Education, and Executive Member of the Rutgers University Dean's Cabinet.
Is your HR team stretched to its limits?
We're the flexible resource that makes a lasting difference.
Contact Us