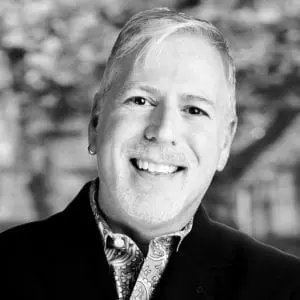 Talent Management
Fractional work makes me whole for
Photography, cooking, interior design and volunteering
Dave Ciliberto
Dave Ciliberto has worked in coaching, diversity, equity, inclusion and belonging (DEIB) and in various HR disciplines since 1997. His extensive experience includes employee relations and engagement throughout the talent lifecycle, specializing in inclusion and belonging strategy and coaching.
Dave works with organizations to align leaders and employees around goals through data analysis, focus groups + listening circles, implementing learning and development programs, and action-planning. He has created and delivered many specialized programs around DEIB, conscious inclusion, effective councils and ERGs, competencies that drive DEIB strategies, and DEIB education and training. Dave is also an adjunct instructor for Cornell University ILR Diversity + Inclusion certificate program.
Dave's career has spanned full-time and consulting roles across many industries with companies including: Prudential Insurance, American Express, UBS, Noodle Partners, Blackboard, Radian, A&E Studios, DTCC, Local Initiatives Corporation (LISC), Genentech, the CDC, and Harley Davidson.
Dave received his B.A. in Business Administration from Lynchburg College. He is certified in Diversity and Inclusion Management by Cornell University ILR, where he also teaches. Other certifications include the Myers-Briggs Type Indicator (MBTI), PDI 360 Profilor, and Social Style + Working Style. He has authored multiple articles, including: "Career Transitions Across Generations," featured in SHRM online and "3 Things Wrong with D+I Training," available in the Diversity Inc. online magazine.
Is your HR team stretched to its limits?
We're the flexible resource that makes a lasting difference.
Contact Us