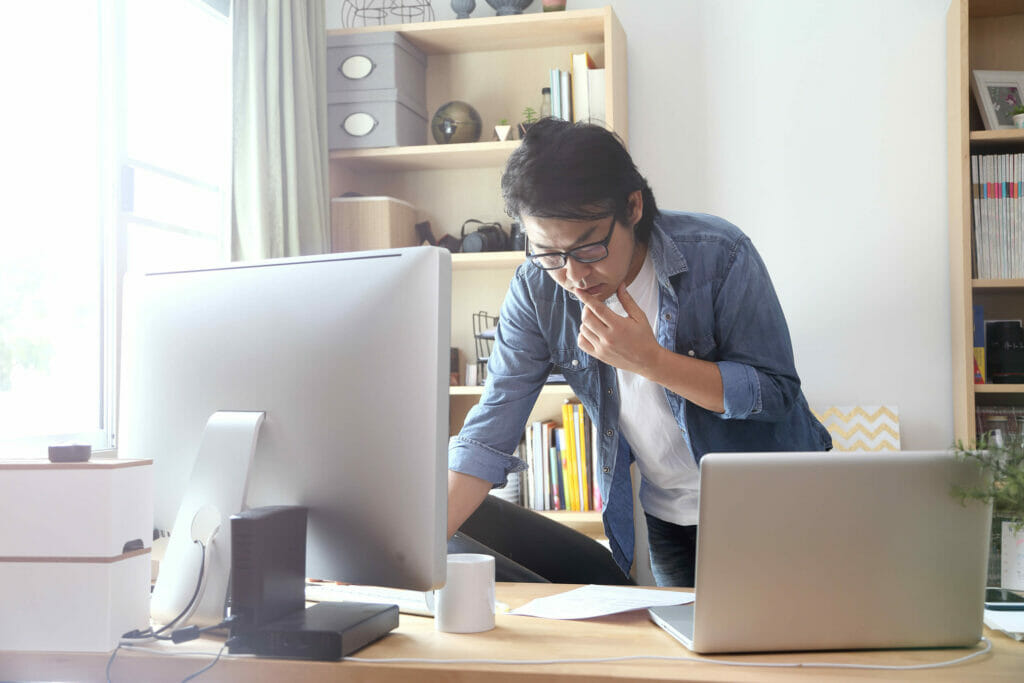 A human-centric approach to layoffs and furloughs
APR 23, 2020
Leadership is never easy, but the COVID-19 crisis is presenting leaders with the greatest challenges many have ever faced. Below, we share a summary of options available to reduce labor costs, a decision-making framework to determine who will be affected, and examples from leading companies on what to do and what to avoid when implementing changes.
Labor cost-cutting options
We recently shared a wide range of cost-cutting measures companies are taking to offset revenue losses. The most common options are layoffs (permanent termination in employment), or furloughs (unpaid leaves of absence with an expectation that employees will return to work when financially feasible). Other options include reductions in pay, progressive reductions in pay where the highest salaries are subjected to the largest percent decrease, voluntary sabbaticals, voluntary unpaid vacations, and shortened work weeks as incremental furloughs.
There is no perfect solution, but there are still opportunities for organizations to maintain a positive culture even as they are forced to reduce staff or pay. It's up to leaders to manage this crisis in a way that protects the trust of their teams while limiting, as much as possible, the negative impact on their employees.
Be Transparent About How You Make Your Decisions
A lack of clarity may increase frustration among the impacted employees who are dealt troubling news, without an adequate explanation of why they were one of the ones impacted. It also may spread insecurity among your remaining employees. People are left to wonder, "Am I next?"
At Inspire, we recommend a process that accounts for both the organization's unique needs and circumstances as well as the merits of the employees. When moving forward with layoffs or furloughs, we suggest creating the following tiers, in this order:
Volunteers: those who welcome a vacation, even if it is unpaid, or who choose a generous severance package to exit on favorable terms.
People who are in a job that is currently underutilized or being eliminated.
People who are on a performance improvement plan, or who are close to being placed on one based on documented performance reviews.
Case-by-case decisions based on the overall affect an individual's role impacts the ability of the remainder of the team to work productively.
Organizations Getting It Right
Carta
Carta, a tech startup that helps owners and investors manage their equity, laid off 161 people this month. Henry Ward, CEO of the once unicorn startup shared his approach to the layoff on Medium which I encourage any leader to read before making any cost-cutting decisions. The most important factors from Carta's management of layoffs include:
Creating and sharing a clear plan for how decisions will be made
Delivering the message from senior leadership (the CEO)
Offering assistance (financial and relational) to ease employees' transitions
Hilton
The hospitality industry was bound to be among the hardest hit from the mass quarantine and stay-at-home orders. Even as Hilton CEO Christopher Nassetta forgos his salary for the remainder of 2020 and executive team members take a 50% pay cut through the remainder of the crisis, the hotel chain was still forced to furlough tens of thousands of workers. To lessen the impact as much as possible, Hilton has partnered with companies like CVS, Ace Hardware, and Instacart to connect their employees to open positions at companies in need of more workers through the Hilton Workforce Resource Center.
Opendoor
Venture-backed real estate app Opendoor shows the value in investing in corporate culture from the start. One employee who was laid off took to Twitter after the announcement to share a glowing review of the company, including how they handled her unwelcome departure. "So much care and concern goes into every interaction. It was like that from day one, I have zero doubts it will continue… I will continue to be bullish about Opendoor and its prospects to change real estate."
How my @opendoor colleagues sent me out is indicative of exactly how the people there operate, both with each other and with our customers. So much care and concern goes into every interaction. It was like that from day one, I have zero doubts it will continue.

— Cristin Culver (@CristinCulver) April 16, 2020
Lessons Learned
In contrast to the Opendoor review, Bird, who produces electric scooters, is receiving scathing reviews from employees who claim they were laid off on a two-minute Zoom call by an anonymous robotic voice. One affected manager's statement points to the danger of mishandling a crisis in the time of social media where any voice (especially that of discontent) can be exponentially amplified. "The leadership at Bird handled this in an immature manner," he said. "The world deserves to hear about it."
Beauty chain Sephora represents another clear example of what not to do when handling labor cost reductions. No one can fault a retail chain for having to reduce their workforce through COVID-19, but on March 17, Sephora promised not to lay off its staff then laid off more than 3,000 seasonal and part-time employees on March 31, leading one former employee to express to Today, "It's not OK for a billion dollar company to drop their employees like trash during this." Another former employee turned to the NYTimes to share her opinion in the OpEd, "Sephora Never Valued Workers Like Me."
Honesty is crucial. As we continue to advise: do not make promises you cannot keep.
Human-centric Leadership
Managing the reduction of labor costs is simultaneously the least enjoyable and the most important part of the job for business leaders. No one promises that it's easy, but as you see from the examples of companies like Carta, Hilton, and Opendoor, it is still possible for companies and affected employees to maintain mutual respect.