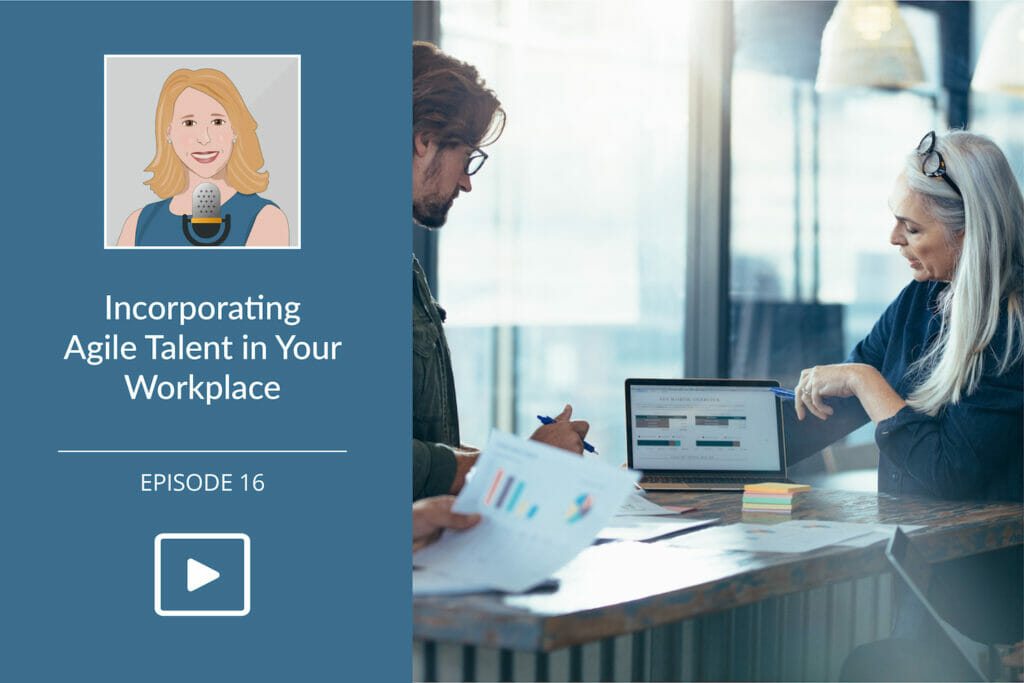 Incorporating Agile Talent in Your Workplace
OCT 28, 2019
Last time on Inspired, we discussed how companies and workers alike are turning to agile talent in order to find that sweet spot of optimizing productivity, keeping a steady stream of expertise flowing into the workplace, and maintaining a work-life balance.
In this episode, we explore some practical ways that HR and business leaders can bring in agile talent to work alongside their internal talent—without skipping a beat.
Plan Ahead
Leveraging agile talent opens up all kinds of doors for companies. It allows them to solve interim needs, accommodate surges, and fill knowledge gaps. But, to fully embrace the opportunities agile talent provides, HR leaders must be thinking ahead.
It is crucial to plan ahead—for the good, for the bad, and for the ugly. You may have to suddenly address an emergency like the unexpected exit of a senior leader, or an unforeseen, extended medical leave. Or, on a more positive note, you could be presented with an opportunity like a rapid influx of business or a potential new investment.
Thinking ahead and pre-planning where you can plug-in agile talent quickly will minimize these inevitable disruptions.
Know Your Resources
Knowing where to turn for top talent that addresses your specific needs is crucial. While Inspire can parachute in to address any HR need or challenge a company is facing, there are agile talent solutions for every industry. You could look to Early Growth Financial Services for anything in finance, Axiom for legal, Ripple in IT, Martellus with brand strategy, and many others.
Inspire can help connect you to these resources.
Adjust Policies and Procedures
Companies are used to orienting their staff and they have policies and procedures in place to make the most of the relationship between employees and employers.
Sure, agile talent is different from employed staff—you aren't looking for a long-term hire or introducing benefits like health insurance—but you still need established policies and procedures to ensure the relationship is a productive one.
In Agile Talent: How to Source and Manage Outside Experts, Jon Younger, Norm Smallwood, and Marshall Goldsmith outline 5 areas where a company and it's new workforce must align to support maximum productivity:
Strategic: A clear articulation of what you're trying to accomplish and how. This includes clear goals, schedules, and priorities.
Performance: An agreeable way to measure the effectiveness of the relationship—not just in terms of deliverables, but also as a fit with one another.
Relationship: Onboarding is still necessary to effectively integrate the new person with the team.
Managerial: How does a manager oversee the work of a contractor vs. a directly-reporting staff member?
Administrative: The need for clear payment processes and appropriate filing of paperwork.
In Summary
Agile talent presents unparalleled opportunities for companies to solve their interim staffing needs, accommodate workload surges, and fill in the knowledge and skill gaps of their permanent workforce. While the use of agile talent is growing rapidly across the business community, this relationship is new to many companies and requires HR leaders to adjust.
With a nimble and thoughtful plan, knowledge that expert agile resources are available, and policies and procedures that support a new work structure, HR leaders can position themselves and their companies to excel in the future of work.