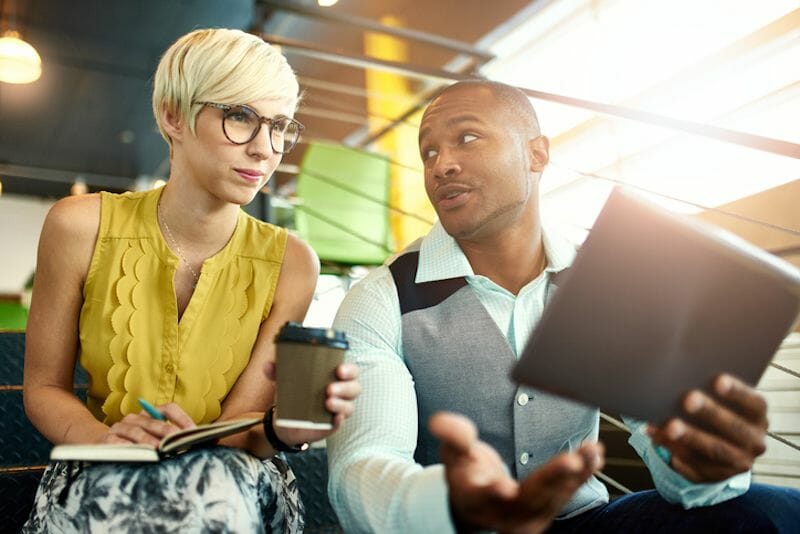 Why Now is the Time to Have Career Development Discussions
MAR 22, 2016
Why Now is the Time to Have Career Development Discussions
This is the time of year when discussions about career development are front and center across companies of all sizes. Why now? By the end of the first quarter, the glow from that highly coveted promotion or compensation increase has worn off, and employees are turning their attention back to their career trajectory.  Research has shown that it's job satisfaction that ultimately retains happy and productive employees, not just compensation, and career development is a crucial employee retention tool.
What does that mean for internal HR departments? As we often tell our clients, if you don't talk to your employees about career development, they'll bring that conversation elsewhere.  How do you start having career development discussions, and what do productive conversations look like? These are some tips we share in our trainings on this topic.
Open Up the Lines of Communication:  The first step is setting a process in place for having these crucial conversations. Like any relationship, ongoing and direct discussion is required.  We recommend to have these discussions frequently and liken it to time with your best friend from college who lives across the country. Sure, you can commit to spending a weekend a year together and talking for 48 hours straight, but let's face it, a lot happens in a year. How much better to have frequent, though shorter phone calls to check in on what's going on in life and perhaps even getting that quick (but much-needed) advice or feedback.  We find bi-monthly discussions to be extremely effective in the dialogue with employees about career development.
Ask Managers to Partner on Career Development: Career development is a fifty-fifty commitment on the side of managers and employees.  For the managers part, proactively provide thoughtful and constructive feedback on performance, identify specific areas of growth and perhaps follow-up with stretch assignments that will take an employee to the next level.  Or, identify the specific skills that need to be developed and provide tangible learning by way of access to articles, coaches, videos and mentors.  For those working with millennials, bear in mind that millennials in particular seek constant feedback and access to learning opportunities.  They key here is to hold up your side of the partnership by providing specific insight and learning strategies.
Encourage Employees to Take Ownership:  Employees need to become the CEO's of their own careers. For some, this insight is intuitive and for others, it needs to be taught.  In either case, we find managers can be particularly effective at supporting career development by encouraging self-assessment and asking the following:
Overall Assessment: Here a manager might ask,
What excites you most about what you do?
What do you wish you had more time for?
What kinds of situations have triggered success in the past?
What lessons do you find yourself learning over and over again?
Questions to Help Employees Look Ahead: To foster goal-setting, you might also ask employees to ask:
What are some of the most significant challenges we face as a team?
How are our customers changing?
How do you think we can remain competitive?
Are there untapped opportunities in the organization or industry and are they of interest to you?
Across our portfolio of Fortune 500 companies, we have consistently seen that the companies that invest in a culture of learning and development enjoy a more productive and positive environment.  This, in turn, helps with employee engagement and recruiting– who doesn't want to work at a place where people are happy and feel that they are being rewarded for their efforts.  We encourage you to take this opportunity to think more about career development, and the Inspire team is here to help.
For more information about Inspire's career development training or other suite of programs, see here.