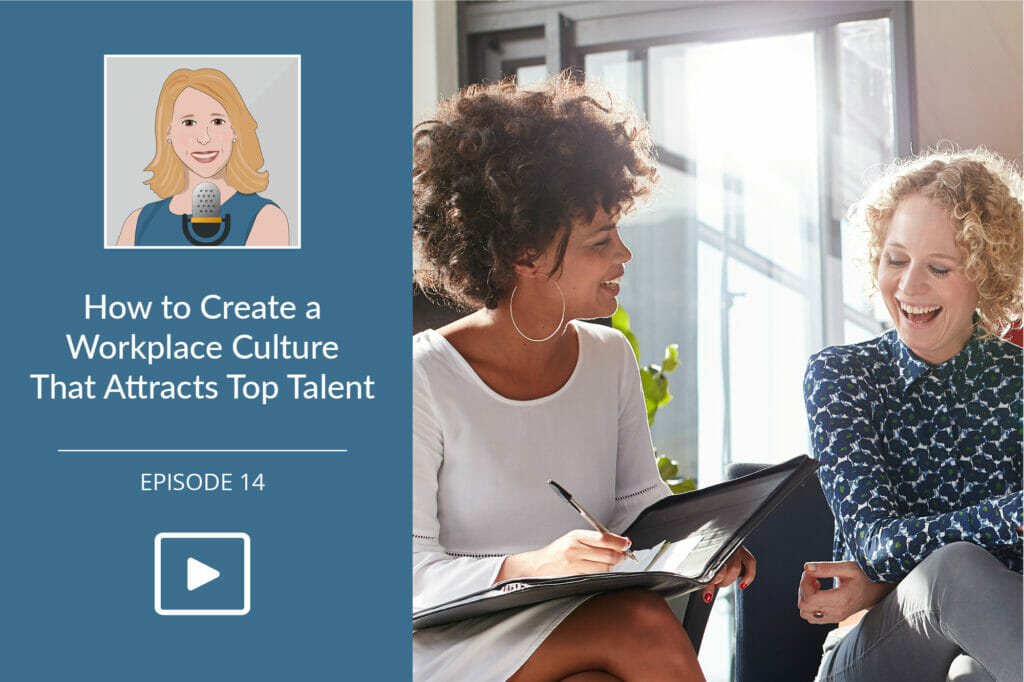 How to Create (& Maintain) a Workplace Culture That Attracts Top Talent
AUG 08, 2019
In our most recent episode, we introduced culture as the X-factor that could set your company apart and help you attract top talent—the talent that could potentially boost your revenue by up to 33%!
Here, we pick up with the how of culture. How do you create a workplace culture that stands out? We focus on two critical aspects of building and maintaining an attractive and authentic culture:
Examine top-level leadership
Culture starts at the top. A CEO's personality traits are powerful components of a company's culture, and something you need to thoughtfully consider. Look at the CEO who is an avid runner and creates a company-sponsored 5K. What does that mean for employees who are not able to participate?
Or, how about a top leader who uses demeaning language? Leaders several levels below may be able to mitigate these negative qualities, but you can't expect those champions to stick around too long in this kind of environment.
Diversity and inclusion play a critical role in culture as well. If everyone on your leadership team all looks and sounds the same, you're creating a formidable barrier between your company and the talent it should be seeking to attract – the diverse talent that is proven to lead to positive outcomes including revenue growth.
And, diversity and inclusion aren't going anywhere. Just ask Gen Z, the most diverse generation in history that is just entering the job market.
Hold your company accountable
You need to walk the walk. After all, what good are climate surveys if the recommendations sit in an inbox following a brief review?
Whether you identify one person or a team, someone must actively promote the culture and hold the rest of the company accountable when it strays. They will be the ones to notice when no one under a particular manager feels comfortable taking time off because their boss toils away for 12 hours each day.
This kind of role is taking hold. We're seeing more titles like Director of People and Culture. The trend shows the growing appreciation of culture as a brand of sorts.
In addition to designating a culture club, the companies truly leveraging and growing their positive culture are the ones hardwiring it into performance management. Make sure employees know you care not only about if they hit their goals but also about how they did it.
Summing up
Culture is only an asset if people know about it and can feel it. So flaunt it! A great company culture is like a magnet for top talent and it boosts your bottom line. Don't overlook this powerful secret weapon.
To learn more about building a winning culture, contact me at hello@inspirehumanresources.com or (917) 612-8571.