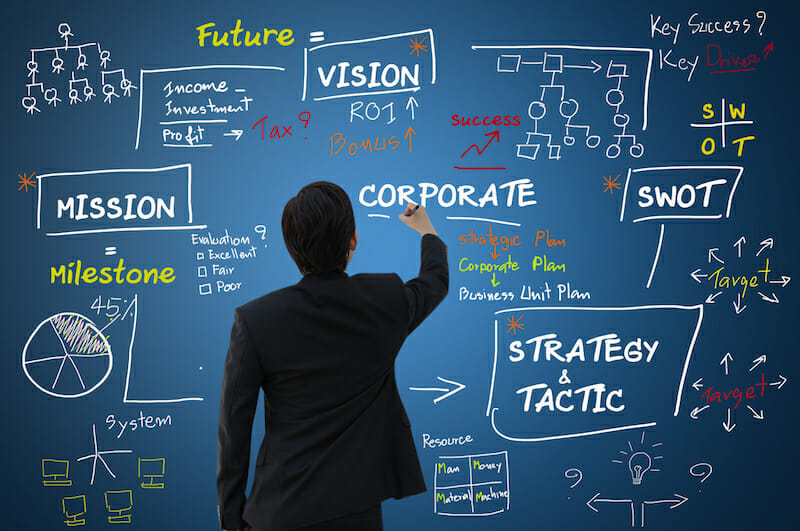 Fraternal Twins: OD & Change Management
SEP 06, 2017
Fraternal Twins: Organization Design & Change Management
Organizational design (OD) and change management are often seen as two separate entities under the same umbrella, like siblings from the same family. I think of this duo more like fraternal twins—as much as you want to give them individuality and independence, they are intrinsically interdependent. A common theme I've noticed across my 20+ years in HR is that organizations neglect to tie OD to a detailed change management plan.  My biggest takeaway is this: firms that invest the time to do a well-executed organizational design along with methodical change management, see swift returns of investment in the form of increased employee engagement and overall stronger bottom-line results.
According to a Willis Towers Watson survey, 55% of employers stated their change management initiatives met their original objectives. However, only 25% of employers reported maintaining long-term gains from their initiatives. The organizations that successfully keep the momentum going connect the dots between organizational design and change management, especially since change is one of the only constants in today's environment. Strategies, systems, and processes must be ever-evolving for organizations to remain competitive and quickly respond to market changes. However endless shifting affects your firm's most important asset – its talent. That's where the inclusion of a methodical change management plan is crucial. Effective change management minimizes employee resistance while maximizing the effectiveness of organizational changes, and the difference between successful and unsuccessful change management often lies in the hands of management.
Leaders must recognize that change management begins as soon as the decision to design or redesign a part of the business begins. Inspire Human Resources consultant, Sharon Jacobs, has led several high-growth companies through successful organization redesigns throughout her career. According to Sharon, "for better acceptance and adoption of a change, communicate the case for change and broaden the circle of people involved in the design from the start.  Leaders often go silent as they prepare to make organizational changes, which can hinder the adoption of the change in the long run. Once a leader decides to redesign, at a minimum, they can begin to communicate the underlying case for change." Sharon suggests that leaders "also consider socializing parts of the design, even at the highest levels, early in the process. While there is always a fear that information will leak, employees sense when change is coming. In the absence of information, rumors, (which tend to induce fear) spread quickly. Leaders can avoid this with the right change strategy."
Here are some examples of organizational change done right:
Starbucks quickly grew to be the largest coffeehouse chain in the world, some of which can be attributed to its scalable organizational structure which grows with the business to allow for timely process optimization. In 2007, Starbucks decided to fine-tune its organizational structure to match its exponential expansion. This reorg, unfortunately, diminished their focus on customer satisfaction, a prized competitive advantage. In 2008, they had to course correct by making the customer experience a priority again.  This coupled with the implementation of other organization wide redesigns, such as new regional divisions as well as improved cafe team training, catapulted Starbucks' success.
Nokia, the once-popular mobile phone provider, went from dominating the market, to being forced to exit the market due to low profitability. But Nokia used their exit as an opportunity to redesign its organization to align a better business strategy. Nokia sold its device business to Microsoft, and named networking equipment its new core business. They bought out their networking equipment manufacturer, Siemens, and revamped their portfolio strategy, organization structure, business plan and management team. A comprehensive transition plan coupled with effective change management helped Nokia to grow their enterprise value 12-fold in just 5 years, return billions of dollars to its shareholders, and return to its position as Finland's fastest growing and most valuable company.
Organizational redesign at publishing company Pearson, was spearheaded by a change in leadership. With a new CEO came a new focus, which required a huge workforce reorganization. To manage the change, the new CEO made use of the company's intranet to communicate with employees via blogs about the changes. This transparency largely contributed to the success of the reorganization.
Here are some tips on how your organization can avoid some of the common organizational design and change management pitfalls, and mimic the success of companies that have nailed it:
1) Develop a transparent communication strategy.
Transparency and communication dispel rumors, build trust, and help to ensure that everyone is on the same page.
Make use of commonly used communication channels to make information easily accessible to employees.
Host town-hall meetings for larger audiences, and encourage employees to talk with management one-on-one as well.
2) Create both short-term and long-term goals.
Start with long-term goals because they paint the big picture, and link the organization's overall aspirations to a defined strategy.
Be sure to also create short-term goals, because these smaller tasks and successes help to make change more manageable, and give confidence to employees and teams.
3) Take a top-down approach.
Be sure to have frequent check-ins with senior management to ensure everyone is on the same page, and encourage management to seek opportunities to share information and answer questions.
Walk the walk. Employees gain confidence in leaders who not only inform them of change, but also embrace it themselves.
4) Solicit frequent input from employees.
Make use of anonymous surveys to get true feedback from employees.
Give your talent the opportunity to express their concerns, fears, questions and needs.
If your business is going through a period of organizational change, Inspire Human Resources is here to help manage the process to meet firm goals and minimize the negative impacts. Do not hesitate to reach out to me at (917) 612-8571 or jaime@inspirehumanresources.com.