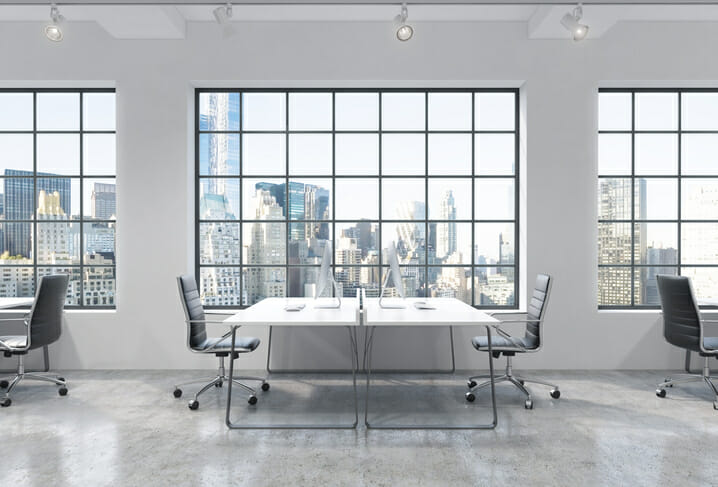 Keep Productivity Up, While Penn Station Reliability is Down
JUN 20, 2017
Keep Productivity Up, While Penn Station Reliability is Down
This July and August, over 600,000 commuters using New York Penn Station should be prepared for up to 90 minutes of additional commuting time per day. From July 10th through September 1st, Amtrak, LIRR and NJ Transit will operate on a modified schedule to allow for major repairs.
So what does that mean for employers? If any of your talent are part of New York Penn Station's commuters who rely on the rails to get to and from work, your company will be affected.
Here are some tips to help manage the increased stress these repairs will cause:
Be prepared. With approximately two weeks left before the scheduled start of the repairs, there's still time to put a plan in place ahead of the difficulties this will create for your talent. Consider a later start time for morning kickoff meetings. Include dial-in numbers for meeting attendees so delayed employees can call in to participate while in transit. Assess if your network is prepared for an increase in remote access. Agree on a team messaging app and use it to stay in constant contact. Make sure your team knows about apps listing low-cost options to stay overnight in the city if they have an early meeting for which being late is not an option. Hotel Tonight is our favorite.
Build flexibility. To minimize your employees' stress, consider allowing flexible work arrangements. Create a "Remote Working" policy so if employees will be more productive working from home, there are guidelines in place. Plan a schedule so that subgroups of teams take turns working from home to ensure there is always someone from a subgroup onsite. Allow employees to take advantage of a staggered work schedule so they can commute outside of rush hour. Have employees mark their calendar as "busy" before 9:30am and after 4:30pm, so colleagues avoid scheduling early morning or late afternoon meetings in person. This tip eases tension for geographically dispersed groups who may not understand the commuting delays.
Show empathy. Not everyone will be directly affected by this summer's New York Penn repairs. But for those who are not, encourage a culture of empathy. Be sure that everyone is aware of the delays to be expected this summer, so that those who are not impacted, can be more understanding of the stress levels of those who are impacted. Keep in mind that this may be particularly stressful for employees with childcare or eldercare responsibilities at home. If an employee is delayed getting into the office or has to join via a dial-in number on the go, be considerate and patient. These repairs are temporary, but the understanding extended to an employee affected will have a lasting impact on their loyalty to you.
To stay informed and find modified train schedules, visit:
LIRR
NJ Transit
Amtrak
If you find yourself in need of assistance implementing a plan to minimize the impact on your workforce, feel free to reach out to Inspire HR at jaime@inspirehumanresources.com.