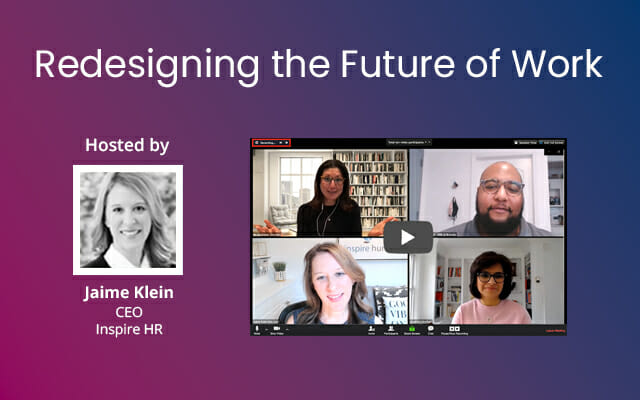 DEIB Beyond the Training: What to Do Next
MAR 31, 2021
DEIB Beyond the Training: What to Do Next
Diversity, Equity, Inclusion + Belonging (DEIB) has become a leading business priority in HR and business circles—and rightfully so.
Employees who feel a sense of belonging, and that their voice is heard, are more than four times more likely to feel empowered to perform at their best—resulting in as much as a 20% increase in profitability for the company. And Pew research reveals that 75% of Americans find it very important or important that a company promotes racial and ethnic diversity in the workplace.
We are encouraged to see leaders continue their commitment to DEIB, but how can leaders turn their commitment into action? Many HR and business leaders find themselves wondering: "We did the training. What do we do next?"
Key take-aways from the session include:
Start with the "Why" of DEIB work to build alignment for the human case. 

The three functions of an effective training: establishing ground rules; setting goals and objectives for the session; and making sure your legal and employee relations teams are prepared to address a greater number of concerns being brought to the surface. 

DEIB is best advanced as a partnership between an HR or DEIB expert and the departmental/functional leader.
Meet our Panelists:
Dion Bullock, Diversity, Equity, Inclusion and Belonging Lead, Bravely
Dion Bullock is the Diversity, Equity, Inclusion, and Belonging (DEIB) Strategy Lead at Bravely. He is a coach and strategist who helps organizations align their operations with their values, weaving DEIB throughout the employee experience, customer success, and social impact functions. Prior to joining Bravely, Dion led DEIB, strategic planning, learning and development, and operations for the City of New York.
Jyoti Rai, Managing Director and Deputy Chief HR Officer, Moody's Corporation
Jyoti Rai is the Managing Director and Deputy Chief HR Officer for Moody's Corporation. She leads a global team of 100+ HR professionals. Prior to joining Moody's, Jyoti developed her career in global leadership roles at American Express where she focused on succession planning, measuring annual performance targets, leading cultural change and DEIB efforts among leadership, and developing talent strategies for emerging global markets.
Nicole Weber, Inspire HR Expert, Leadership and Workplace Culture
Nicole Weber is an Inspire HR Expert, executive coach, facilitator, and HR business partner who has held diverse senior HR positions and business roles at Bloomberg, Merrill Lynch, McKinsey, and Goldman Sachs. A multi linguist who has lived and worked in nine countries, Nicole brings a cross-cultural perspective to her work cultivating awareness, purpose, and alignment to build inclusive cultures.